Welcome to Okinawa Kafuu
The Climate of Okinawa

Long-sleeves with jacket recommended.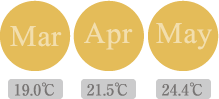 In the mornings and evenings it is advisable to wear long-sleeves and carry a lightweight jacket as it can become a little chilly.

In the daytime t-shirts and shorts are generally advisable, but it is important to wear plenty of sun-cream.

In the mornings and evenings, it is advisable to wear long-sleeves and carry a lightweight jacket as it can become a little chilly.

Long-sleeves with jacket recommended.
Money Exchange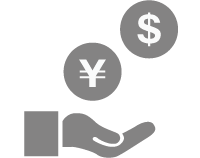 Only US dollars may be exchanged at the hotel's front desk.
There is also an ATM at the Family Mart convenience store (Onna-Tancha branch) where you can change any of the 8 currencies below into Japanese yen.
| | |
| --- | --- |
| Opening Hours | 9:00-21:00 |
| Currencies accepted | US Dollar, Chinese Yuan, Korea Won, Taiwan Dollar, Hong-Kong Dollar, Euro, British Pound, Australian Dollar |
※Rates may vary.
Using Local Bus Services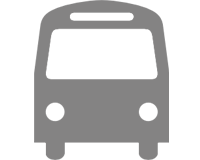 ※Only Japanese yen is accepted for payment.
1: Getting on the bus

Please wait for other passengers to get off before getting on. If the bus has doors at both the front and back, then please check which is the entrance and exit before getting on.
2: Taking a numbered ticket from the machine

Numbered tickets show where you got on the bus, allowing you to see how much your fare will be when you get off. Please be sure to keep hold of your ticket until you get off.
3: Pressing the button to get off

The name of the next stop will be announced or shown on the fare table at the front of the vehicle. When your desired stop is announced or shown, press the button to let the driver know you would like to get off at the next stop.
4: Calculating your fare

Your fare is calculated by referring to your numbered ticket. To check your fare, simply match your number with that on the display when you are ready to get off. The amount due will be written below your number.
5: Paying your fare

Only coins and 1,000 yen bills are accepted.
6: Getting off the bus

Again, if there are two doors at both the front and back, then only one is an exit. Check which is the correct door by observing other alighting passengers.
Taking a taxi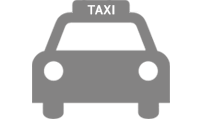 *Only Japanese yen is accepted.
If you are departing from Kafuu Resort, please tell the front desk and they will arrange one to pick you up from outside the front entrance.
In other areas, it is safe to hail cruising taxis. (If a taxi is empty the dashboard sign will display kanji in red. If it is already carrying passengers, it will display kanji in green)
It is not necessary to tip, as there is generally no custom of tipping in Japan.Taxis in Okinawa are all metered. There is a base-charge of about 500 yen for the first couple of kilometers. Over that, the fare will be charged according to the distance traveled, with the total displayed on the meter up front. There are no other charges (except for toll fees if you use the highway).
To hail a taxi, raise your hand so that the driver can see it, and it will pull up at the side of the road.
Note that the rear left passenger door opens and shuts automatically, and is controlled by the driver. If the driver does not speak any English, it is best to show them your destination on a map or written down clearly on paper.
When you reach your destination, please pay the fare as shown on the meter. Please make sure you have all your belongings!
In the guest rooms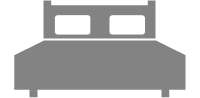 At Kafuu Resort, we kindly request that you take off your shoes at the entrance for all guest rooms.
Furthermore, please note that all guest rooms have a strict non-smoking policy. However, there are a few rooms where guests may smoke on the balcony upon request, so please let us know if you would like to smoke. Ashtrays are not provided in guest rooms, although portable ashtrays are provided at front desk, so please ask us if you would like to borrow one.